PRESENTATION OF MUSEE CROZATIER (Le Puy-en-Velay)
The museum is located at the bottom of the garden Henri Vinay which was arranged during second half of the XIXe century.
The collections of the museum of Puy-in-Velay were made up starting from the beginning of the XIXe century. Very diversified and being of a remarkable encyclopaedic nature, they are presented in galleries devoted to archaeology, the fine arts, the ethnology and lace, paleontology and the natural science, mechanics. The building which shelters them since the middle of the XIXe century was built thanks to a significant legacy of the founder of Parisian art Charles Crozatier (1795-1855).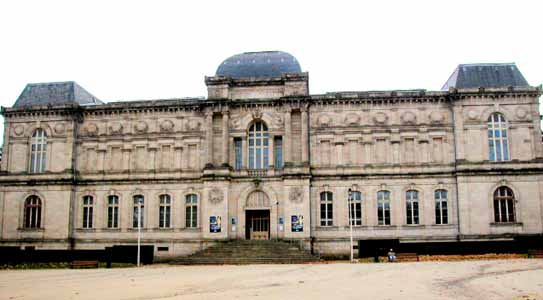 UN MUSEE ENCYCLOPEDIQUE
The collections of the Crozatier museum are very diversified and compose autonomous units as many. Such that they are presented today, they always answer the ambition of their first organizers who, here two century old meadows assigned to him like objective: It (the museum) will have moreover the advantage of giving the taste of arts and sciences to a crowd of our young fellow-citizens, who need only one spark to make hatch remarkable talents. François-Gabriel de Becdelièvre with the mayor of Puy, March 25, 1820.
Gallo-Roman (ground floor)
The essence of this collection results from excavations led to the XIXe century by several local scholars mainly Becdelièvre and Aymard. The most significant elements are the architectural elements found in the neighbourhood of the cathedral coming from a monument which was to occupy the current site of the cathedral.
Concise and sculptures (ground floor)
This part is made up to a great extent of medieval elements, rebirths and modern. The collection is particularly rich in Romance sculptures coming for the majority from the cathedral or religious and civil buildings destroyed at the XIXe century.
Objets d'art (ground floor)
This unit is remarkable for the medieval periods and of the rebirth whose it offers beautiful examples: small sculpture, enamels, goldsmithery and furniture.
Sciences and technology (ground floor)
The collection comes essentially from the donation of Alexandre Clair, Parisian engineer specialized in the manufacture of small-scale models intended for teaching, at the time of the Second-Empire. The other shutters relate to the clock industry and the beginnings of the cinema of animation with Emile Reynaud.
You will be able to see three trades with mechanical lace also there: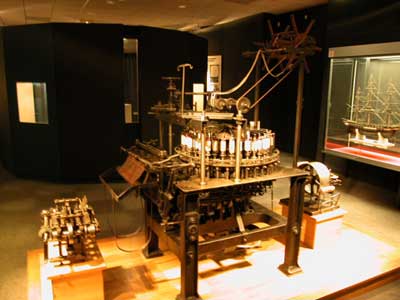 Mechanical lace Auguste Vacher
Ethnography (first stage)
The collections are centered on the craft industry of Puy and Velay; they were enriched considerably by the Cortial legacy in 1937, they give an account of branches of industry which were brilliant as bronze, the glassmaking, the imagery, work of convent.
Lace (first stage)
This is this part that we will be delayed.